Practical and stylish, our bi-fold doors open up your home in summer or partially fold back to control the ventilation as required. When closed they offer shelter and warmth and still retain the light and view enjoyed in the summer.
Our uni-fold aluminium doors offer modern appearance and superior strength and stabilty.
Main features:
Internally beaded with a softline detail to all external doors and panels
Square bead option
4 stainless steel wheels ensures smooth and consistent operation
Unique flush line handle that allows maximum door opening
Low threshold and room divider options
Doors and panels can be used in any configuration, style and design
All configurations are available in both open in and open out options
Full range of suited hardware available
Glazing size of 28mm
Available in any single RAL colour or dual colour option
High security hinges and locking mechanisms as standard
Shootbolts top and bottom of the interlocks for security
Unique high strength roller design for increased weight capacity
Dedicated bottom bogey guide for consistent operation and increased security
Double track threshold allowing greater stability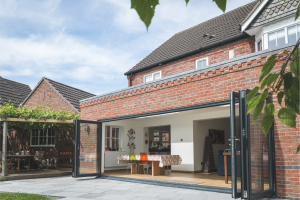 Available in a range of styles and designs, panels can be stacked inside or outside of the room, to the left, right or split to stack on both sides. Door sets can be manufactured to replace entire walls to maximise your opening space.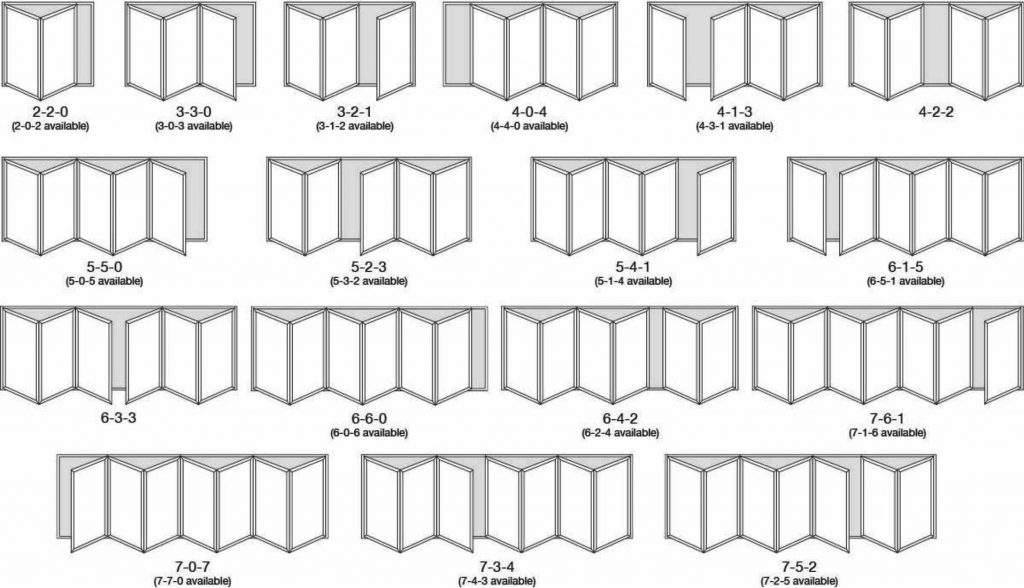 Visit our showroom
View the Uni-fold aluminium bi-fold door in our showroom at:
9 Dunlop Rd.,
Hadleigh Rd. Industrial Estate,
Ipswich.
Free Quotation
To receive more information or to arrange a home visit call us on (01473) 253595 during office hours or complete our enquiry form.
Aluminium bi-fold doors Ipswich